I know I've said this before but... This community rocks. Last week as we were rolling out the "How to File a Complaint" manual, the group Life After 4th Degree Tears (private Facebook support group is here; follow them on Instagram here) contacted us to ask if they...
read more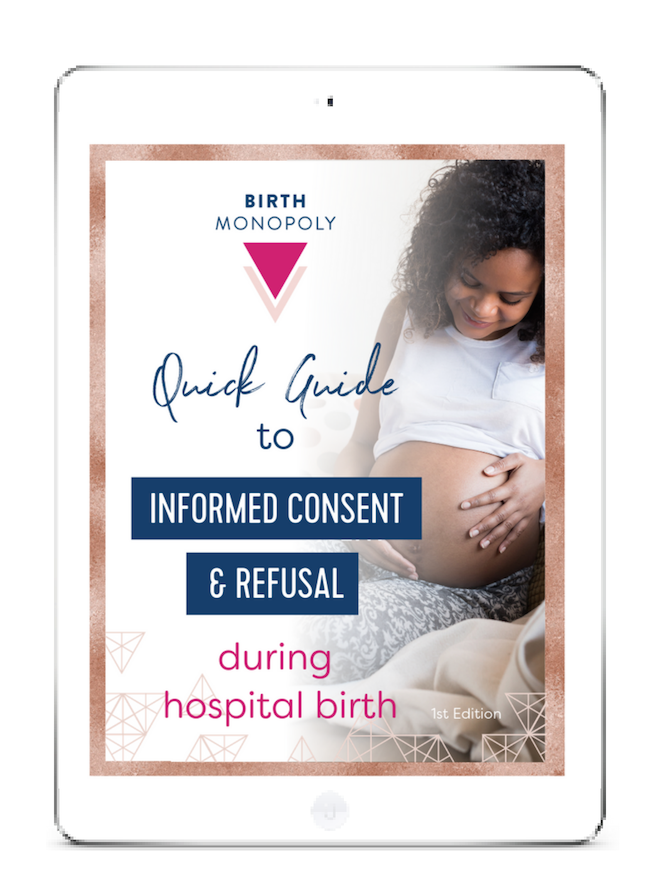 Download the Quick Guide - Know Your Rights!
Learn what rights you actually have in your hospital birth
AND START MAKING EMPOWERED CHOICES!
Join me!
Sign up for email updates, news, and the occasional commentary on our quest to topple the monopoly on childbirth -- and three of our most popular handouts on navigating hospital maternity care