As a doula, it's vital that you and your clients have clear and healthy expectations for each other in the birth room–especially when it comes to advocacy. It can be tricky when there is no common definition for advocacy among doulas… and varying awareness in the public about why advocacy might be critical.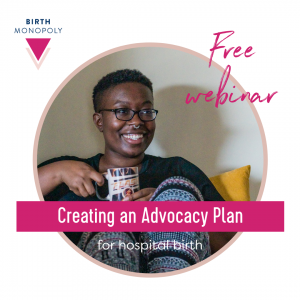 Within our new class for parents on navigating hospital maternity care, Birth Monopoly has provided a first-steps handout for parents and doulas to develop a plan for advocacy in the birth room together. And this Thursday, we'll talk all about the topic!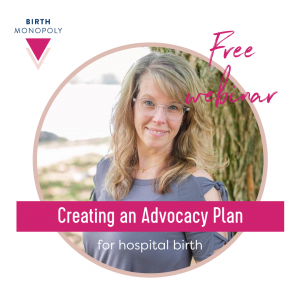 Sabia Wade (Birthing Advocacy Doula Trainings) and Traci Weafer (Maternal Instincts Doula) will discuss how they initiate and sustain the discussion about advocacy with their clients and the doulas they train and mentor. Cristen Pascucci (Birth Monopoly) will host.
Submit your questions ahead of time to birthmonopoly (at) gmail.com. Please note, although we will try to get to as many questions as we can, we will have limited time and won't be able to answer every one.
We hope you join us for this 45- to 60-minute conversation. It will be recorded for those who cannot attend, but you must register to receive the recording immediately.
Capacity for this webinar is limited.