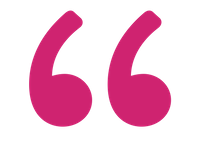 Birth is a feminist issue and a human rights crisis. Our mission is to flip the system upside down so that women and birthing people are on top.
After the birth of her son in 2011, Cristen Pascucci left a career in public affairs to study American maternity care and women's rights within it.  In 2012, she joined ImprovingBirth as vice president, spearheading a multi-year grassroots media strategy to get the maternity care crisis in national news, creating a legal advocacy hotline for pregnant women, and raising awareness around obstetric violence through consumer campaigns, including 2014's #BreaktheSilence–a campaign adopted in multiple European countries as a consumer advocacy strategy.  Cristen has helped organize, strategize, and publicize major lawsuits related to obstetric violence in hospitals.  She is co-creator of the Exposing the Silence Project and host of Birth Allowed Radio.  As founder of Birth Monopoly, Cristen advocates for a freer maternity care market, working closely with leading national advocates, organizations, and birth lawyers, as well as educating the public and healthcare providers about women's human and legal rights in childbirth.  After nearly a decade of full-time work on the issue of obstetric violence, Cristen is now working on a documentary film on the subject: Mother May I.
Cristen lives in Lexington, Kentucky, with her son, Henry.  Read "One Year Ago Today": An Origin Story
Chanté Perryman is our assistant extraordinaire and also works as a producer on the Birth Allowed Radio show and podcast.  She is a Professional Birth and Postpartum Doula (DTI), a Certified Childbirth Educator (Alpha) and Maternity Coach at Baby Dreams Maternity Concierge. She specializes in encouraging, supporting and educating families during their pregnancy, birth and postpartum transition. She believes in birth choices along with respectful care and evidence based education. She is a birth advocate in her community who coordinates the Bluegrass Baby Expo and publishes a quarterly magazine. She also volunteers with the Kentucky Home Birth Coalition advocating for Certified Professional Midwives and is in her second year of midwifery training herself!  Chanté has taken advanced trainings via Evidence Based Birth® and became an Evidence Based Birth® Instructor in 2018.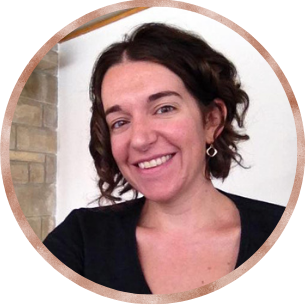 Meagan Thompson manages the International Map of Obstetric Violence Stories, and hopes that these stories will not only spread awareness about obstetric violence, but may also provide healing to the witnesses and survivors that are able to share them. She also assists our Know Your Rights program on the back end.  Meagan is a Certified Birth Doula (Carriage House Birth and DONA) and an Evidence Based Birth Professional Member. Her work serving the Central Kentucky region as a doula inspired her to complete training through Emerge KY, an organization for Democratic women who plan to run for public office. After seeing many parallels between the maternity care system and her state's government, she believes that a future in politics will allow her to make change in both systems as she approaches them through the unique lens of serving families of the community as a doula and as a mother of two young children.