FIND A KNOW YOUR RIGHTS GRADUATE
Locate advocates by map or state listing
our graduates can help you navigate

Use this map (see state listing below map) to find a birth professional who has successfully completed Birth Monopoly's Know Your Rights: Legal and Human Rights in Childbirth (link),  a course accredited through Evidence Based Birth®, a continuing education provider with the Kentucky Board of Nursing.
DOULAS, NURSES, AND EDUCATORS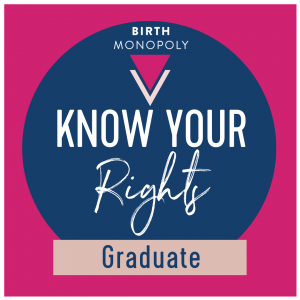 WANT TO BE A GRADUATE?
Confidently support birthing families in their options and choices.  Learn with a like-minded community!