STORY-TELLING Illuminates the ways
in which women and families are "allowed" and "not allowed" to give birth on their own terms, as well as various aspects of the birth monopoly, like obstetric violence, birth trauma, and legal rights.
Dr. Vogel walks us through the bureaucratic structure of hospitals and how they receive and process grievances. We also discuss how people can effectively use their voice during birth in advocating for themselves, and the must-have details that you want to be captured if you are pulling together a formal written complaint.
read more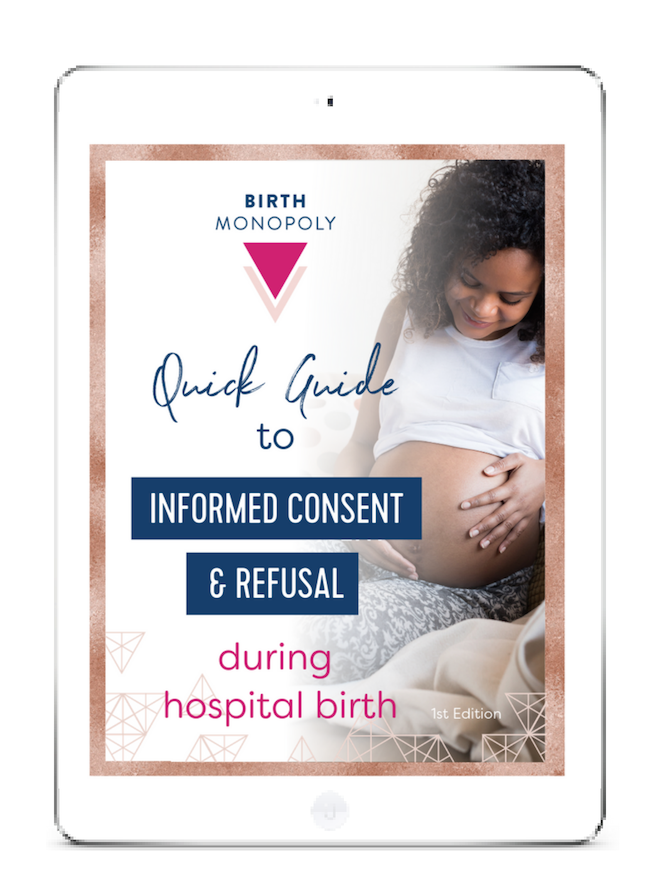 Download the Quick Guide – Know Your Rights!
Learn what rights you actually have in your hospital birth
AND START MAKING EMPOWERED CHOICES!