Featured Episodes of Birth Allowed Radio
Doula Kirsten Clark
"That Day as a Doula, I Felt Like a Witness to Rape"
DOULA TRACI WEAFER
How to Advocate Without Getting Kicked Out
Doula Gena Kirby
On Getting Dads & Partners Involved in Birth
Rebecca Dekker
Doulas, Advocacy, and Oppressing Ourselves
Caroline Malatesta
$16M Plaintiff Talks About Doulas & Birth Assault
L&D Nurse
Obstetric Violence on the Job & How to Make Change
Alabama Doula
Culture Shift in Alabama, Assault in Labor & Delivery
New York Doula
Wrestling With Trauma & Misogyny on the Job
Witnessing Obstetric Violence
Obstetric violence is normalized mistreatment of women and birthing people in the childbirth setting. It is an attempt to control a woman's body and decisions, violating her autonomy and dignity. It has also been termed "disrespect & abuse" by the World Health Organization.
Over 60% of doulas and L&D nurses in the U.S. and Canada report they "occasionally" or "often" see providers administering a procedure without giving the patient a choice or time to consider it. (2014 Maternity Support Survey)
Have You Witnessed Obstetric Violence?
Obstetric Violence & What To Do About It
Experienced doulas Traci Weafer and Hannah Ellis give a masterclass in preventing and responding to obstetric violence in the hospital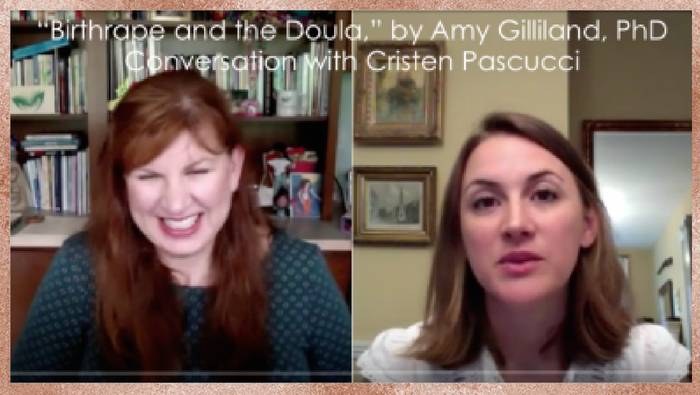 When Your Lawyer is Your Doula
Human rights lawyer Hermine Hayes-Klein shares about her first experience as a lawyer-doula: "This is for the doulas, and anybody else interested in human rights in maternity care."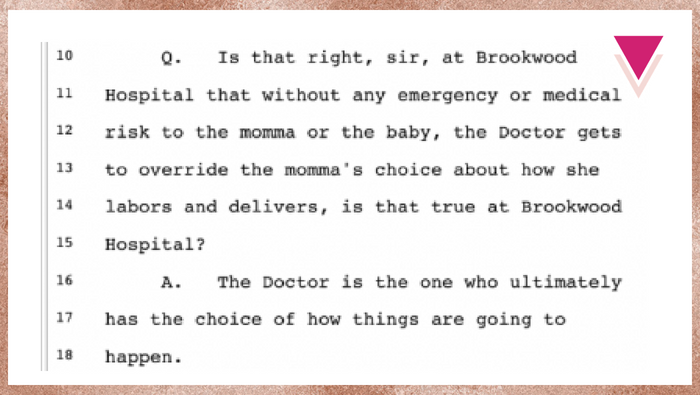 Before you can support clients and patients in their rights, you've got to know what those rights are!  Learn about the legal and human rights of people giving birth.
Support Your Clients in Their Rights
Are you a Doula who needs information on preventing and responding to obstetric violence on the job?
Learn more here.
What Can I Do to Prevent or Respond to Obstetric Violence?
Join me!
Sign up for email updates, news, and the occasional commentary on our quest to topple the monopoly on childbirth -- and three of our most popular handouts on navigating hospital maternity care