How I Discovered I am White, by Janelle Hanchett (link)
"I mean why do they make race an issue? It's not an issue. I never see it."
Battling Over Birth: Black Women and the Maternal Health Crisis in California, by 
Chinyere Oparah, Linda Jones, Dantia Hudson, Talita Oseguera and Helen Arega

 (link)

A new human rights report from Black Women Birthing Justice shares stories from over 100 women who recently gave birth in California, putting the human rights spotlight onto a system that is often unaccountable to black communities.
Why I'm No Longer Talking to White People About Race, Reni Eddo-Lodge (link)
Exploring issues from eradicated black history to the political purpose of white dominance, whitewashed feminism to the inextricable link between class and race, Reni Eddo-Lodge offers a timely and essential new framework for how to see, acknowledge and counter racism.
How to Be an Antiracist, by Ibram X. Kendi (link)
The opposite of "racist" isn't "not racist." From the National Book Award-winning author of Stamped from the Beginning comes a refreshing approach that will radically reorient America on the urgent issues of race, justice, and equality.
So You Want to Talk About Race, by Ijeoma Oluo (link)
In this book, Ijeoma Oluo guides readers of all races through subjects ranging from intersectionality and affirmative action to "model minorities" in an attempt to make the seemingly impossible possible: honest conversations about race and racism, and how they infect almost every aspect of American life.
Killing the Black Body: Race, Reproduction, and and the Meaning of Liberty, by Dorothy Roberts (link)
In 1997, this groundbreaking book made a powerful entrance into the national conversation on race. In a media landscape dominated by racially biased images of welfare queens and crack babies, Killing the Black Body exposed America's systemic abuse of Black women's bodies.
Please $upport the people and organizations behind these social media accounts!
Ally Henny, Writer (Facebook: link / Instagram: link)
a.k.a. The Armchair Commentary (Facebook: link / Twitter: link)
Commentary about the intersection of race, culture, and faith
Black Feminist Collective (Facebook: link) Instagram: link)
Black Feminist Collective is an intergenerational online collective of womanists who advocate for the liberation of all Black folks.
Black Women Birthing Justice (Facebook: link / Instagram: link)
A collective of African-American, African, Caribbean, and multiracial women who are committed to transforming birthing experiences for Black women
Changing Woman Initiative (Facebook: link / Instagram: link)
Native American Centered Women's Health Collective
The Middle Eastern Feminist (Facebook: link / Twitter: link)
Reflections of a Kurdish Feminist
Nice White Ladies a.k.a. NWL (Facebook: link / Instagram: link)
Nice White Ladies aims to cure Nice White Lady Syndrome. We offer a space to ask newbie white questions, work out white guilt, and learn how to put our "Nice Lady" impulses to work so that we are supporting the larger movement, rather than getting in the way.
SisterSong (Facebook: link / Instagram: link)
Our mission is to amplify the lived experiences of women of color and Indigenous women in order to push for culture and policy change to end reproductive oppression and achieve reproductive justice and liberation.
know your
Rights!
Legal and Human Rights in Childbirth for Birth Professionals
A "must" course for all birth workers! Our signature course is worth 1.5 contact hours. Learn about your clients' most important basic rights, plus the context for those rights and what shapes them. Arm yourself with information to give you and your client confidence and calm, plus resources you can use right in the hospital.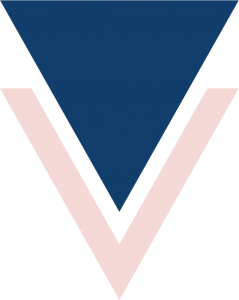 "I literally can't thank you enough.  When I finished [the course], I was already thinking differently about my role and getting very excited. I walked into my next birth feeling prepared and ready.  I wish I had known all this sooner!" – A Graduate
confidently support your clients in their rights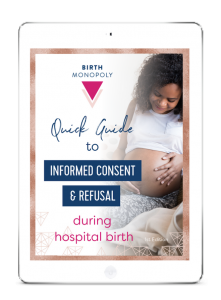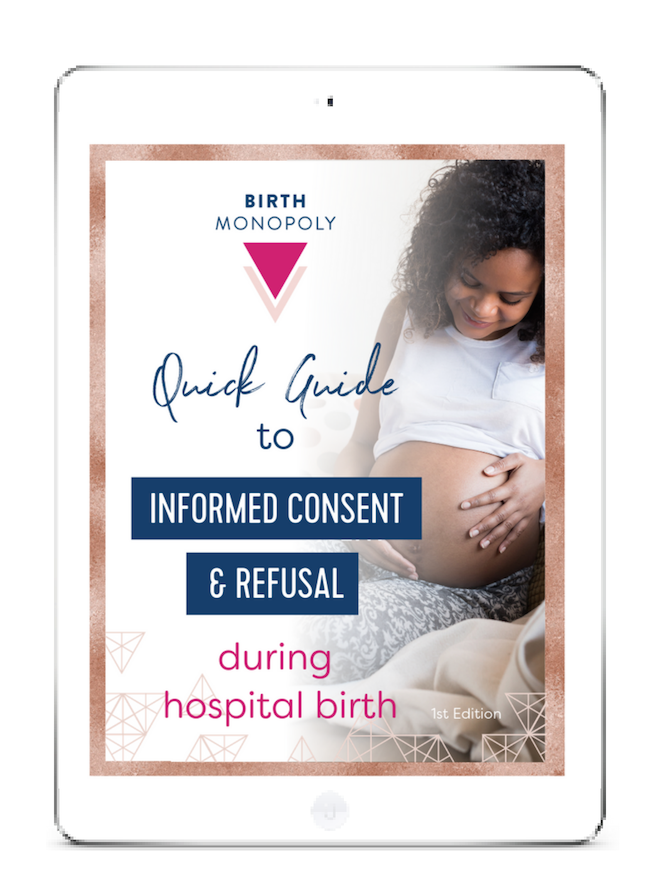 Free Handout – Know Your Rights!
Learn what rights your client actually has in the hospital 
AND SUPPORT THEM WITH CONFIDENCE!!