Marissa Hoechstetter is one of more than 17 women currently suing Columbia University and its associated hospitals for a 20-year "massive coverup" of Ob/Gyn Dr. Robert Hadden's sexual abuse of patients. In this episode, she talks about her long path to justice for the sexual assaults she suffered at Dr. Hadden's hands, getting his name off her daughters' birth certificates, and her ongoing advocacy for transparency in physician conduct and licensing and on behalf of survivors of these kinds of crimes.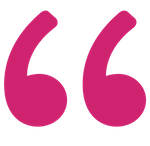 We say support women, believe women, but then you come forward and it doesn't matter…. In my case and in others, there's evidence [the institutions] were alerted to this behavior and they just look away. They don't want to admit it. It's a business choice.
With cases like [Larry] Nassar and [George] Tyndall at USC, there's been some high-profile cases of serial sex crimes by medical professionals. The way the media treats it still, it's like it's this one odd weirdo out there. But from the people I hear from who reach out to me now, and from my experience, I think it's more pervasive and present than we want to admit.
The people I hear from aren't even sure if it's a crime. They don't know what to do with what happened. We're not talking enough about sexual assault by doctors."
MARISSA'S STORY IN THE NEWS
www.buzzfeednews.com/article/albert…abuse-cy-vance
www.cbsnews.com/news/columbia-uni…al-abuse-lawsuit/
www.politico.com/states/new-york/…isconduct-735322
BY MARISSA
www.bustle.com/p/my-abusers-name…-removed-12605285
KNOW YOUR RIGHTS
Learn more about Know Your Rights: Legal and Human Rights in Childbirth for Birth Professionals and Advocates here
THANK YOU
We love Evidence Based Birth® for making this episode possible, and for their radical approach to changing maternity care–taking the research evidence out of paywalled journals and putting it into the hands of the people on the ground.
If you'd like to sponsor the show, contact us for more information at birthallowedradio@gmail.com.