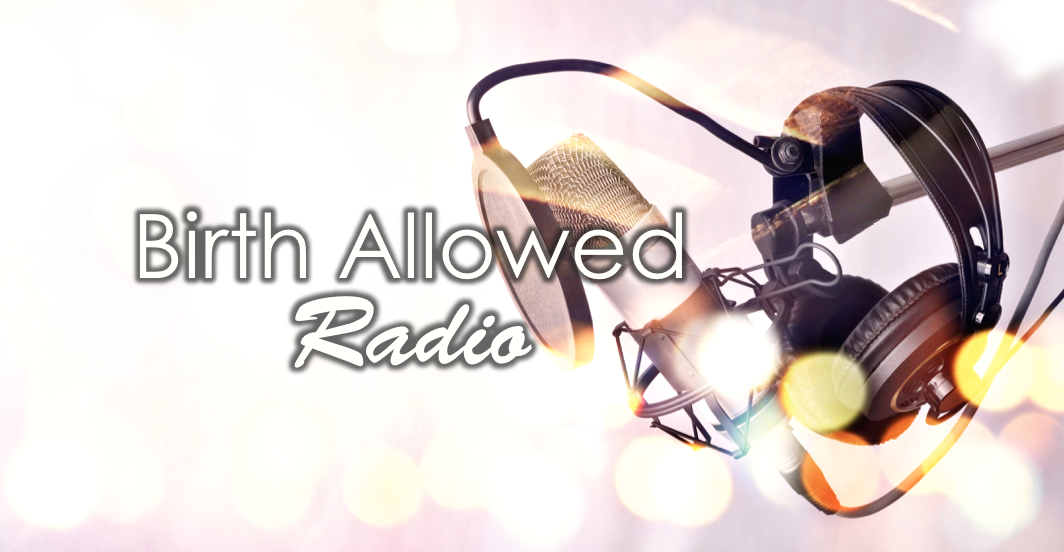 New in March 2017, Birth Allowed Radio is Birth Monopoly's latest project and foray into into creating media that influences culture.  We'll cover the ways in which women and families are "allowed" and "not allowed" to give birth on their own terms, often via story-telling.
Coming in May: An obstetrician shares how she's shifted her practice away from a paternalistic to a more feminist model, as well as the trauma and abuse she experienced during her medical training.
Episode 5 – A Doula Watches Culture Shift in Alabama, Assault in Labor & Delivery
[53 minutes] In this episode, Cristen speaks with an Alabama doula about how her clients are treated in a maternity care system that is improving slowly, but still characterized by paternalism and a resistance to change.  *TRIGGER WARNING* for a description of an assault in the birth setting. (April 2017)
Episode 4 - An Anti-Trust Lawyer Champions Midwives
[52 minutes] In this episode, Cristen talks with perhaps the most experienced midwifery law lawyer in the U.S. about why midwives need lawyers, as well as the David vs. Goliath struggles of families fighting hospital and medical lobbies for the right to maternity care outside of hospitals. BONUS: That time she was one of the first women lawyers to argue (and win!) a case before the U.S. Supreme Court. (April 2017) LISTEN
Episode 3 - A Doula Fights the System
[53 minutes] In this episode, a doula based out of New York City talks about the abuse she experiences and witnesses as she supports clients during childbirth. (March 2017) LISTEN
Episode 2 - A Kentucky Home Birth
[55 minutes] In this episode, Lexington, KY, couple Helen & Kris Nonn describe the home birth of their son, born "illegally" with Certified Professional Midwives, and talk about why they made that choice for his birth. (March 2017) LISTEN
Episode 1 - Kentucky Birth Monopoly
[49 minutes] In this episode, Cristen talks with Mary Carol Akers, a certified nurse midwife who has been fighting local hospitals for years to open an independent birth center in Kentucky; Mary Kathryn Delodder, the head of the consumer coalition working to legalize out-of-hospital midwifery in Kentucky; and a Central Kentucky couple who was turned away from two hospitals *while the mother was in labor* for wanting to have a vaginal birth after Cesarean. (February 2017) LISTEN
Join me!
Sign up for email updates, news, and the occasional commentary on our quest to topple the monopoly on childbirth -- and two of our most popular handouts on navigating hospital maternity care