This page is in development.  
Please do not share the link until we release it to the public.  Thank you!
HOW TO REPORT MISTREATMENT IN CHILDBIRTH
TO HEAL
For some people, documenting what happened to them and pursuing action is an important and empowering part of their healing process.
It can be difficult to revisit past trauma, so we suggest you approach this process with self-compassion and, if possible, support from someone you trust.
TO MAKE CHANGE
We believe change will happen when we speak up together, and documenting what is happening is a critical first step to addressing the problem.
Birth Monopoly's Accountability Project is tracking the responses of state boards to patient complaints for those who choose to participate (coming soon).
ON THIS PAGE
Our DIY manual on filing a complaint
State directory to professional boards
Quick Start Guide to filing a complaint
Professionals to assist you
Expert interviews on state board complaint processes
[Coming soon]
Maternity Care Accountability Project
DIY RESOURCES TO REPORT MISTREATMENT
Our updated, downloadable booklet (coming early 2021) 
Our state-by-state listing of contact information for the boards that regulate professionals like physicians, nurse midwives, and nurses
QUICK START GUIDE
There are three primary avenues available to patients who wish to report mistreatment: hospital grievances, state board complaints, and lawsuits.  This page does not address lawsuits; click here for our "Find a Lawyer" list.
THE BASICS
Every hospital has a formal process to address patient concerns or complaints.  Hospitals have the authority to investigate and potentially discipline providers or to limit or remove their ability to practice at that facility.
State-licensed professionals like physicians, nurses, and midwives are regulated by boards generally made up of their peers, whose purpose is to protect the public.  When a patient has a complaint about the care they received from one of these professionals, they can ask the board to investigate and potentially discipline the provider, up to and including removing their license to practice in that state.
More detail on both avenues is in the sections below.
YOUR HEALTHCARE RIGHTS
Everyone has basic rights to informed consent and refusal of treatment in their healthcare.  Informed consent means a patient has given permission to be treated upon receiving full and accurate information about the purpose and nature of the treatment, its risks and benefits, and alternatives.  The right to refuse treatment means that a patient can say "no" to any service being offered. 
Additionally, there are laws protecting us from unwanted touch, or battery. 
Providers have legal and ethical obligations to respect those rights and to follow guidelines for their profession as described in the law. 
The details of these laws and guidelines vary state to state, but generally serve to protect patients from any treatment that they do not want or understand.
Common examples of legal and ethical violations in maternity care are when
– a provider tells a patient they have no choice about receiving a medication, invasive exam, or surgery
– a provider administers a procedure like breaking the water (AROM or amniotomy) without asking the patient
– a patient agrees to a procedure based on coercion from a provider ("The doctor won't come in the room until I check your cervix")
– a patient agrees to a procedure based on inaccurate or incomplete information about its necessity or risks ("Your baby could die if you don't have continuous monitoring")
More information is at our Obstetric Violence resource page (link)
File a grievance with your hospital
OVERVIEW
WHAT IT IS: This involves submitting a written account of the mistreatment (usually a letter, unless the hospital has a specific procedure for this) directly to the facility where it happened. The value of a grievance is that it provides the opportunity for you to bring your story to the attention of those who can make change, and, hopefully, help to prevent what happened to you from happening to others.
WHAT IT DOES: Generally, a healthcare provider working at the hospital is employed by them, contracted by them, and/or given specific permission to practice at their facility ("privileges"). Every hospital has procedures for grievances from patients. If a grievance is considered to have merit, it triggers an internal investigation by the hospital. If the investigation merits action, a care provider may be subject to corrective or disciplinary action. This might take the form of a warning, mandatory education or training, suspension or dismissal, or limitation or revocation of privileges.
Importantly, a hospital grievance does not automatically trigger reporting to state boards or agencies that oversee healthcare provider licensing or public health. The consumer like will need to make those complaints separately.
WHAT WE KNOW: Grievances made to the hospital stay with the hospital – these are consumer complaints, just like if you were to write your cable company to say that you were unhappy with their service. And, just like the cable company, it is up to the hospital whether or not to respond to you and how. In this way, the facility is essentially policing itself, which may be a conflict of interest.
To increase the likelihood and quality of a response from the hospital, we encourage you to send your complaint to multiple recipients within and outside of the hospital, as detailed in the "Other Avenues" section.
COST: It does not cost any money to do this, although there may be expense involved to obtain copies of your medical records.
KEY STEPS
Document your story as soon as possible so you don't forget details.  Collect any supporting evidence you may have, including your medical records or witness accounts.
Write your story.  One way to do this is to:
– Write out an objective, factual list of events with a timeline as best you can reconstruct ("1 a.m., 7 cm dilated, asked for an epidural a second time.  Nurse did not respond.").
– Write out a personal version of events, including how you felt, what you were thinking, your perspective on how you were treated or what went wrong and the longer-term consequences ("I was confused as to why no one was listening to me about pain medication. I started to panic. Later I had nightmares about it.")
Another resource is this birth story writing course, created by a writer and doula to help birthing people process their stories onto paper (use coupon code "birthmonopoly" for a discount.
Decide what you want–more information and communication about what happened to you, or action taken about unsafe, unprofessional, or unethical treatment.  What specific questions do you have or actions do you want taken?
Contact the hospital to find out who to meet with to get more information about your birth, or where to address your grievance.  A good point of contact might be the hospital's patient advocate, patient liaison, patient experience officer, or risk management office.
Schedule a meeting with the appropriate people or submit a formal grievance using the template below.  If you have a meeting, you might decide from there whether or not to follow up with a written grievance.
Be persistent.  If you don't feel satisfied with the information you receive or the action taken, consider contacting or writing other parties in the hospital (see "Other Avenues" below.)
TEMPLATE FOR GRIEVANCE LETTER
Click here to download a hospital grievance template from Dr. Tracey Vogel and The Empowerment Equation.  A big thanks to them for providing this free resource!
LEARN MORE
An interview with Dr. Tracey Vogel, who specializes in trauma-informed care in obstetric settings, about filing a grievance with your hospital (click here to listen)
File a complaint with your state board
OVERVIEW
WHAT IT IS:  Licensed care providers in hospital-based maternity care, like physicians, nurses, and Certified Nurse Midwives, are overseen by state boards whose mission is to
protect the public
.  (Some community-based midwives are also overseen by state boards.)  These boards have certain authority to discipline or remove the licenses of the professionals they oversee.  You can make a complaint to the state board that oversees the license of a professional who holds a specific credential, like a physicians board or nursing board. Many midwifery boards are housed within other boards. See Birth Monopoly's State Directory for Professional Licensing Boards on our resource page (
link)
.
Be aware that there may be time limits written into the law about when you must file a complaint after an incident has occurred, and the board will also have a time limit within which they are required to complete an investigation or take action.
WHAT IT DOES: If your state board decides the complaint merits investigation, a formal process is triggered by which the healthcare professional is notified about the complaint and asked to respond to the accusation; additional evidence may be gathered and witnesses may be questioned. The board may also look at previous complaints that have been made against the professional when deciding whether and how to act. If they decide to take action as a result of their investigation, a care provider may be subject to corrective or disciplinary action. This might take the form of a written reprimand, mandatory education or training, fines, probationary supervision, or suspension or revocation of their license.
Note that the board only has authority within its state and a professional's record may or may not follow them from state to state.
WHAT WE KNOW: Every board is different, and there is extreme variability in outcomes and transparency to the public pertaining to these boards and their investigations. Most boards are set up so that a profession regulates itself, which can be beneficial in many ways, but does allow the possibility of conflicts of interest. Several large national investigations into medical boards have raised serious concerns about boards' integrity and effectiveness.
Consumer Reports, "What you don't know about your doctor could hurt you" (link)
Atlanta Journal Constitution, "Doctors and Sex Abuse" (link)
Patient Safety Action bibliography on medical board reports, including state-specific articles (link)
The Medical Board of California, for example, oversees the licenses of the largest number of licensed physicians and surgeons of any other state (they also oversee a very small number of other professionals). Out of nearly 11,000 complaints made against licensees in the most recent reporting year, less than 1% of them resulted in serious action by the board or referral to the attorney general (click here to view the Medical Board of California's 2019-2020 annual report).
COST: It does not cost any money to file a complaint with a state board, but there may be expense involved to obtain copies of your medical records.
KEY STEPS
Prepare your case
Document your own story as soon as possible so that you don't forget details.  Ask witnesses to write their accounts of what happened, and use our template below to create affidavits.  It may be easier to record a video of yourself, which you can later transcribe.
Order your medical records immediately, from both your care provider(s) and the facility, if applicable.  Request a complete copy of your records, including doctors' and nursing notes, lab results and copies of diagnostic images.  If you had surgery, there may also be an operating room report.  Federal law entitles you to a copy of your own medical records, and limits the amount that you can be charged.
Collect any supporting evidence you may have, including your medical records, witness accounts, email communications, and photographs.
Research the law in your state related to patient rights around informed consent and refusal of medical treatment and/or the professional standards you believe your provider violated.  Most lawyers will do free consultations; we recommend speaking with one in your state about the specific laws or guidelines that may have been violated.  Generally speaking, all patients in the United States are entitled to informed consent and refusal of medical treatment; see the section above titled "Your Healthcare Rights.
Get information from your state board
Visit the website for your state board (see our directory here) to look up your provider's license and see if there are any previous disciplinary actions listed against them.
Review the board's time limits for when you must file a complaint (statute of limitations) and any time limits on the board to investigate or close your complaint (which are usually set by law and often visible on the board's website).  Note any relevant dates on your calendar.
Write your story
Although it may be difficult to do so, it is best to limit emotional testimony or subjective opinion from the complaint you submit to the board.  With that in mind, here is one method to help you develop the content for your complaint.
In whichever order you like:
– Write out an objective, factual list of events with a timeline as best you can reconstruct ("1 a.m., 7 cm dilated, asked for an epidural a second time.  Nurse did not respond.").
– Write out a personal version of events, including how you felt, what you were thinking, your perspective on how you were treated or what went wrong and the longer-term consequences ("I was confused as to why no one was listening to me about pain medication. I started to panic. Later I had nightmares about it.")
Another resource is this birth story writing course, created by a writer and doula to help birthing people process their stories onto paper (use coupon code "birthmonopoly" for a discount).
Draft your complaint
Start with a single summary paragraph briefly but clearly identifying the rights or professional guidelines you believe your provider violated, and the facts of how they did that.  This paragraph will serve as the introduction to and a summary statement of your complaint.
Now provide a supporting narrative and detail for the body of your complaint.  Be precise with names and words that were said.  Note the impact of the mistreatment on you (psychological distress requiring weekly therapy, further surgeries, ongoing pain, etc.).  List out any evidence that corroborates your story and include it with your complaint.  Keep your complaint as clear and concise as possible while including all of the relevant facts.
We suggest you have a trusted friend or family member review your complaint before you submit it.
IMPORTANT: Be concise, but include all relevant information. This may be the only opportunity you have to contribute to an investigation.
Submit your complaint
Follow the instructions from the board to file your complaint.  Be sure to keep copies for yourself in a safe place.
Participate in our Accountability Project
In collaboration with the Medical Board Roundtable, a national consumer advocacy group, we are tracking the outcomes of consumer complaints to state boards for mistreatment in maternity care.
Use our checklist (here) to help you prepare your complaint and share your experience with us at the same time.
PRO TIPS
This process can be emotionally difficult, especially moments like viewing your medical records for the first time, writing out your story, and interacting with the board about your complaint.  If you can, get support from a loved one, give yourself space for self-care, and/or seek qualified mental health support. The Birth & Trauma Support Center has a referral list for birth trauma therapists and practitioners in North America (link).
Include as much documentation and evidence as possible with your initial complaint.  Sometimes boards move forward with investigations and make decisions without contacting the patient, so you may not have another chance to share it with them.
Remember the board requires evidence to support an accusation before they can act, but even if you cannot supply evidence other than your own testimony, it might still help someone else if you file a complaint. Anecdotally, we know that boards may be more likely to take future complaints seriously if they see a pattern of accusations against a provider in their files.
Boards may or may not have the legal authority to subpeona witnesses (like a nurse who saw an assault happen).
Do not expect to be very involved in an investigation.  It varies from board to board, but the process and the results of investigations are often kept private between the board and provider they oversee.
Be persistent.  You may need to advocate for your complaint to be taken seriously, or for your case to be re-opened if you feel it warrants more investigation than it was given.
TEMPLATE FOR WITNESS AFFIDAVIT
An affidavit is a simple, low-cost way to legally swear to a statement you've made.  Download a free template here.
LIST
Additional recipients for grievances or complaints:
– Hospital president/CEO
– Each member of the Board of Directors
– Head of Labor & Delivery
– Head of the Obstetrics Department
– Legal or "Risk Management" Department
– Patient Advocate, Patient Liaison, and/or Social Worker
– Public Relations Department
– Hospital Insurer (if you can obtain this information)
A lawsuit filed with a court of law in your jurisdiction:
WHAT IT IS: Filing a lawsuit means beginning the process of asking a court of law decide whether someone failed to meet their legal obligation to you in the course of your healthcare, and what kind of financial compensation you deserve, if any. The vast majority of these kinds of lawsuits settle before they go to trial (the parties reach an agreement outside of court, usually a financial settlement in exchange for the non-disclosure of the party who brought the lawsuit). You would need to hire a lawyer to represent you (although we have heard of people representing themselves).
WHAT IT DOES: A lawsuit aims to determine fault based on the evidence that exists to support either side of a story, including medical records, witness accounts, personal communications relating to the facts of incident, and expert opinions, among other things. When brought successfully, lawsuits result in financial compensation of the wronged party.
WHAT WE KNOW: Although they can be very powerful, lawsuits are the most difficult avenue to access for recourse. The first barrier is that lawyers usually will not take cases involving maternal harm unless the violation is clear cut and well documented, and the resulting damage was both significant and measurable in dollars. Because maternal harm in childbirth is an emerging area of practice, you may also find that it is difficult to find a lawyer with the right kind of experience or willingness to learn about this kind of law.
Second, lawsuits are expensive and take a long time to resolve (usually years). There are filing fees, professional fees, and various fees related to compiling, analyzing and presenting evidence. There are often months in between court dates.
A third factor is that people bringing lawsuits will most likely face hostility from the other party, including questioning their story or blaming them for their own injury or assault. This can be further traumatizing.
A successful lawsuit, however, can result in a financial award for the victim and public acknowledgement of the wrong done to them.
COST: Usually, lawyers take these kinds of cases on a contingency basis, where you do not pay them until they take a portion (usually 1/3 to 1/2) of what you win in court or through a settlement with the other side. Sometimes a lawyer will agree to work on a retainer basis, where the client pays directly for their time and other expenses related to the case on a monthly basis. Either way, expenses can easily get into the tens of thousands of dollars.
RESOURCES: Birth Monopoly's "Find a Lawyer" Map (link)
You can also contact any of the following, which have various interests and responsibilities in monitoring healthcare and public health:
– your state's health department
– your state's attorney general
– your state's Medicaid office, whether or not you are a Medicaid recipient
– your insurance company, if applicable
– your state's insurance commission, if applicable (in the case of unnecessary/unwanted procedures or falsification of records, for example)
– the Joint Commission (accredits majority of U.S. hospitals): Online Complaint Form (link) and Complaint Filer (link)
– your local and/or state elected officials (link)
– local or national organizations that work on women's issues, civil rights issues, or sex crime issues (ACLU, NAPW, NOW)
– local media
Please also consider submitting your story to our Obstetric Violence Stories Map (link). 
Birth Allowed Radio #29: "I found my voice and I'm not stopping" | Marissa Hoechstetter
Birth Allowed Radio #38: Filing Hospital Complaints | Dr. Tracey Vogel
The Empowerment Equation, an educational and communication tool for patients and providers
GET PROFESSIONAL ASSISTANCE

INDEPENDENT MEDICAL CHART REVIEW
Lexi Abeln, Registered Nurse, 20 years L&D experience (based in PA, consults within U.S.)
Contact: lexiabeln_at_aol.com
Dr. Tracey Vogel, Obstetric Anesthesiologist (based in PA, consults U.S.)
Contact: anesobstories_at_gmail.com

EXPERIENCED BIRTH LAWYERS
Any of the lawyers
listed here
may be able to help you.
These lawyers specifically consult within the U.S. on nursing and medical board complaints:
Hermine Hayes-Klein
Hayes Klein Law
Portland, OR + licensed in state of NY
Contact
Jeff Filipovits
Filipovits Law Firm, P.C.
Atlanta, GA
Contact

Kesha Zaffino
Zaffino Law, PLLC
Bentonville, AR
Contact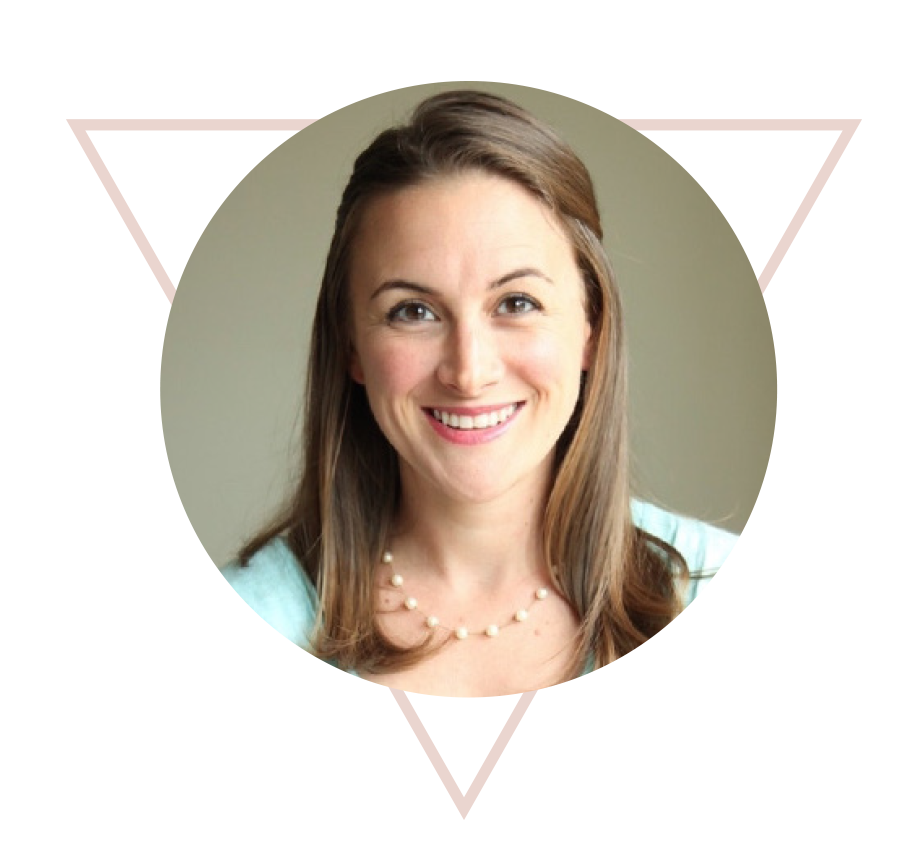 Hi, I'm Cristen, founder of Birth Monopoly
Wherever you are on your journey to healing and accountability for how you were mistreated, I hope this information is a powerful tool.  If you have downloaded the Accountability Toolkit from Improving Birth since 2013, our "How To" manual on this page is an updated version of that booklet plus additional resources. 
A huge thank you to Stephanie Kraft-Sheley for creating our database to state boards and all her assistance with this project. Stephanie is also coordinating our state-by-state research project on the law around childbirth and professional guidelines for licensed healthcare professionals.
Be sure to get on the Birth Monopoly email list to keep up with the latest!
[coming soon]
THE MATERNITY CARE ACCOUNTABILITY PROJECT
Tracking the filing of materity care consumer complaints and the responses by state boards to those complaints
Join me!
Sign up for email updates, news, and the occasional commentary on our quest to topple the monopoly on childbirth -- and three of our most popular handouts on navigating hospital maternity care