The Information You Need for the Birth You Want
You can have the birth you want.
You don't have to lower your expectations.
You can be an empowered consumer!
Enrollment open July 1-July 31 only
3 Things Every Parent Needs to Know About Hospital Birth is a clear, concise (30-minute) course created to empower consumers who are making decisions during pregnancy and childbirth. This is must-know information you won't find anywhere else–to take a little bit of the uncertainty out of one of life's most unpredictable, joyful events!
This course is also valuable to birth professionals (like doulas and childbirth educators) in need of a tool to inform their clients about the realities and challenges of giving birth in a U.S. hospital–like the difference between routine practice and evidence-based care, what hospital policies & consent forms really mean, and our most basic rights to consent and refusal.
---
Enrollment is closed for 2015
Register here

for 2016 Class Announcements
"This is such a critically important class that everyone, from parents to birth professionals, needs to take! 'Arbitrary hospital policies don't override the basic rights of the people receiving care' – I attempted to do a cartwheel after hearing that. As a trained patient advocate I'm sitting here cheering. Sadly, I know a lot of this is new information for moms-to-be so I hope this class becomes a go-to resource."
Jennifer Mclellan, Plus Size Birth & Plus Size Mommy Memoirs
What You Will Gain from This Class
As a Parent…
– Knowledge that you will not find in any childbirth class
– Confidence in knowing your rights as a consumer
– Understanding and examples of evidence-based care
– A glimpse inside how hospitals work and how that affects you
– Useful handouts you can take to the hospital with you
"Thank you. This class… was so empowering. I knew my rights and that gave me confidence that I could have the hospital experience I wanted. And 2 weeks ago, I did. My doctor and nurses were so supportive and I was treated with respect. I am so thankful for such a great birth!"  Megan, Tennessee
As a Professional…
– Concise, clear information made easily available to educate clients
– Useful handouts for use with clients
– Confidence in presenting information to clients
– An information-packed tool ready to use in your business
"Tears in my eyes because of how much parents NEED the information that you are presenting here. And because of so much of what you've said here that parents DO NOT know, coming in. There's a lot here I'd like to say to my clients, but can't for various reasons. This is absolutely perfect and I can't wait to start sharing it with them!"  Doula, Maryland
Ready to Empower Yourself?
Enrollment is closed for 2015
Register here for 2016 class announcements
---

Professional & Community Options
Make it an event!  Use the Group Rates (below) to gather friends and host a screening (and spark discussion) in your area.  (Please note group rates cannot be combined with affiliate arrangements or discounts.)
Email me if you're interested.
Become an affiliate!  Promote the class in your community and earn 30% (after fees) of classes purchased through you.  This is a great way to get much-needed info out into your circles in a way that's sustainable for you.  (Please note affiliate arrangements cannot be combined with group rates.)

---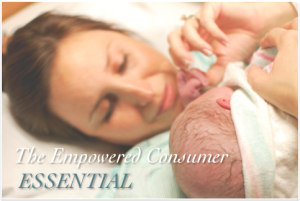 Essential Package | $24
See below for Group Rates
– Unlimited access to the video class
– Four downloadable handouts for empowered consumers, including "Hospital Policy," "Communication in the Hospital," "Role Playing in the Hospital," and "I Have the Right"
– eBook for class (18 pages) may be purchased separately for $10 using coupon in this package
---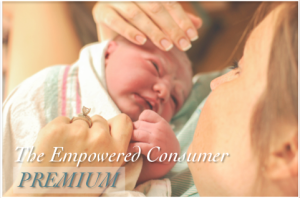 Premium Package | $49
See below for Group Rates
– eBook of the "3 Things" class (18 pages) for easy reference and portability
– Bonus eBooks: Vaginal Birth Bans in America: The Insanity of Mandatory Surgery (32 pages – more here) + Take Back Your Birth (30 pages – more here) both by Cristen Pascucci
– Unlimited access to the video class + Four downloadable handouts for empowered consumers, including "Hospital Policy," "Communication in the Hospital," "Role Playing in the Hospital," and "I Have the Right"
---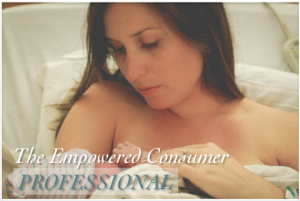 Professional Package | $99
– 30-minute video or phone consulting session with Cristen Pascucci (value $50)
– Electronic file for 18″ x 24″ poster of "I Have the Right" for your work space or home (at bottom)
– Unlimited access to the video class + Four downloadable handouts for empowered consumers, including "Hospital Policy," "Communication in the Hospital," "Role Playing in the Hospital," and "I Have the Right"
– eBook of the "3 Things" (18 pages) class for easy reference and portability
– 

Bonus eBooks: Vaginal Birth Bans in America: The Insanity of Mandatory Surgery (32 pages – more here) + Take Back Your Birth (30 pages – more here) both by Cristen Pascucci
---
Group Rates | Save 25%+ when you buy as a group!  Pricing is as follows:
Essential Package
5 to 10 students – $18/student
11 to 20 students – $17/student
21+ students – $16/student
Premium Package
5 to 10 students – $36/student
11 to 20 students – $35/student
21+ students – $34/student
Email me here if you are interested in a Group Rate!
*Group rates cannot be combined with affiliate arrangements or discounts.*
---
18″ x 14″ poster file comes with Professional Package, or purchase separately at Gumroad/l/theright