What I want to do more than anything in the world is to grab each and every woman in America and demand that she recognize her value, and demand that others respect her for it—and especially in her maternity care.
Why in maternity care? Because I've seen that too many women—people I know and love—are having needlessly complicated births and trauma, for no reason except that they don't know they deserve better, or how to get it. They fall, and suffer, for myths like "Good mothers don't ask questions," "You need to be more realistic with your expectations in childbirth," and "A healthy baby is all that matters."
What I've gradually come to realize was that these issues all boil down to respect for women.  It is so much bigger than just childbirth!  It is about whether women, their loved ones, and their care providers see them as strong, capable, and smart.  It is about whether or not women deserve the same respect in birth that we expect in the rest of life.  For me, personally, it was discovering that my legal rights were no different when I was pregnant than before I was pregnant.
If we respect women, we don't use terms like "You're not allowed" or "We might let you."  We don't suggest medical interventions for reasons like "That's what we like to do" or gloss over meaningful discussions about risks and benefits with, "It's best for the baby."  We understand that questions deserve real answers, and when a woman says, "No," it always means "No."  Failing to recognize these things jeopardizes the safety and well-being of women and babies.
As much as advocates are demanding the system changes to meet mothers' needs–instead of the other way around–it's our responsibility, as mothers, to put our arms around each others' shoulders and step up to the plate.  We can't wait on the Titanic to change course.  We've got to reach out to our friends, our co-workers and colleagues, and our family members and spread the news: Birth doesn't have to suck.  We can do better.  You can rock this.
I know that's a really tough conversation to have, so I'm hoping this eBook will help.  It's six essays written to inform and inspire women about giving birth and navigating maternity care.  The intent is to help you fill the gap between "Oh, my goodness, my friend is pregnant!" and "Oh, crap, what on earth do I say to her about birth that won't sound awkward and pushy?"  Now, you have this book to share with her.  Who doesn't like a gift?  (Hint: Great for baby showers!)
The articles included are "Take Back Your Birth," "Selfish Women and Their Silly Birth Experiences," "A Healthy Baby Isn't All That Matters," "Dear Friend, Birth Doesn't Have to Suck," "You're Not Allowed to Not Allow Me," and "A Midwife Changed My Life."  It was released for pre-orders last night, and 572 have been requested in just 24 hours!  That is so exciting!
This book has an unusual "copyright."  Once you buy it, you have permission to reprint it and share it as much as you like.  I'm so happy to share it with you, and, if you care too much to stay silent, I hope you share it, too.
Cristen
p.s. A special thanks to my newly pregnant friend Lisa for putting the idea for this in my head…  Even though she doesn't know it yet.
p.p.s.  From doula Rachael Hutchins: "Inspiring!!!  [Take Back Your Birth] is balanced, informative (evidence-based), simple and to-the-point, as well as encouraging and inspiring…all the while carrying a lighthearted and compassionate tone.  I am on my journey to becoming a doula and fully intend on sharing this with my clients 🙂 "
Get "Take Back Your Birth" now:
Between September 17 and September 27, 2014, I gave away over 1,600 copies of Take Back Your Birth for free!  Now you can support my work by purchasing it for $10 or more using your credit card here or PayPal here.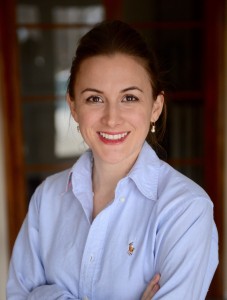 A former communications strategist at a top public affairs firm in Baltimore, Maryland, Cristen Pascucci is the founder of Birth Monopoly, co-creator of the Exposing the Silence Project, and, since 2012, vice president of the national consumer advocacy organization Improving Birth.  In that time, she has run an emergency hotline for women facing threats to their legal rights in childbirth, created a viral consumer campaign to "Break the Silence" on trauma and abuse in childbirth, and helped put the maternity care crisis in national media.  Today, she is a leading voice for women giving birth, speaking around the country and consulting privately for consumers and professionals on issues related to birth rights and options. 
Consult with Cristen | Resources + more Articles
Free handouts + monthly-ish updates from Birth Monopoly: click here
Join me!
Sign up for email updates, news, and the occasional commentary on our quest to topple the monopoly on childbirth -- and three of our most popular handouts on navigating hospital maternity care